3 Ways to Use Chatbots for More Than Just Customer Service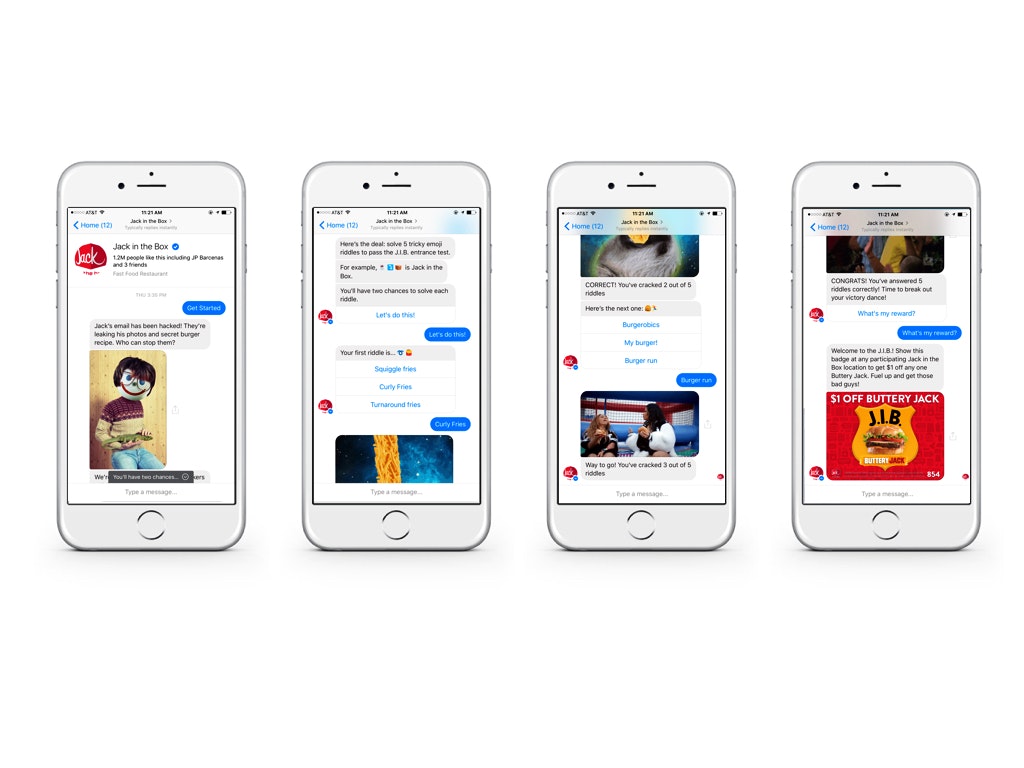 Today, chatbots are offering brands the ability to create highly tailored experiences for each of their customers. These days, this technology is going beyond the initial use of customer service chatbots we have seen so far. Read on to find out other aspects of business that chatbot services are starting to emerge in to provide customers with even better brand experiences.
Purchasing Through Chatbots
Business Insider calculated that chatbots have the ability to replace 36% of sales representatives in the United States alone. Pair that with a recent Facebook study that found that over 50% of consumers are more likely to make a purchase from a business they can message. Additionally, 63% of millenials shop online with their mobile devices, presenting an excellent opportunity for brands to connect with them via a bot in their favorite apps.
It is not surprising that popular brands are making a big move towards adopting chatbot solutions. Unlike AI bots for customer service that were focused solely on providing helpful information, a chatbot that enables purchasing not only can answer user questions, but also convert them into paying customers right from the platform.
Leveraging messenger chatbots for in-platform purchasing is very efficient and economical, but getting customers to checkout is not the only goal. Chatbots for making purchases allow you to build relationships with customers that are more in-depth and useful than traditional customer service chatbots. Additionally, they create larger opportunities for future purchases. Analyzing the data within the conversations offer new insights into consumer behavior, beyond the web metrics that brands have traditionally relied on.
Booking Through Chatbots
Certain brands are finding a lot of success giving customers the opportunity to book appointments through chatbots. Sephora uses Facebook Messenger to allow their clients to book makeup appointments through a chatbot service that only requires three steps.
"Sephora Assistant" lets you choose the location and the time of your appointment right through the instant messenger, making the process quick, easy and convenient. According to Chatbot Magazine, this ease of booking resulted in an 11% increase in appointments compared to Sephora's other channels during the holiday season.
The same rule applies for travel. Businesses like Expedia have opted for AI chatbots whose priority is helping customers book a hotel. As a kind of extension to chatbots in customer service, this feature is not only a benefit to users, but also directly contributes to company revenues and sales.  
HR Through Chatbots
B2B bots are proving to be just as attractive to businesses as B2C bots, especially considering how much B2B advertising is conducted through Facebook. A lot of businesses seem to be especially interested in the value that a chatbot service can bring to their in-house operations.
Chatbot Magazine explains that HR chatbots already exist on Slack and Hip Chat, making internal communications about things like payroll, vacations, expenses, and other HR-related tasks faster, easier, and more affordable.
While a chatbot may not be able to handle more complex HR situations, they are certainly a great tool in gathering quick information on a specific topic that may not be top-of-mind knowledge for most employees. In the vein of a chatbot in customer service, employees can ask the HR bot questions regarding policies, job applications, and any other HR-related issues.  
Chatbot tools have an appeal for many audiences, whether they be consumers or employees. Besides heightening efficiency, this technology can boost sales, provide greater consumer insights, and much more. Once you realize that chatbots and customer service are only the tip of the iceberg for its applications, you can enjoy the diverse benefits this innovation offers.