You Can Now Customize Your Brand's Facebook Messenger Customer Chat Plugin!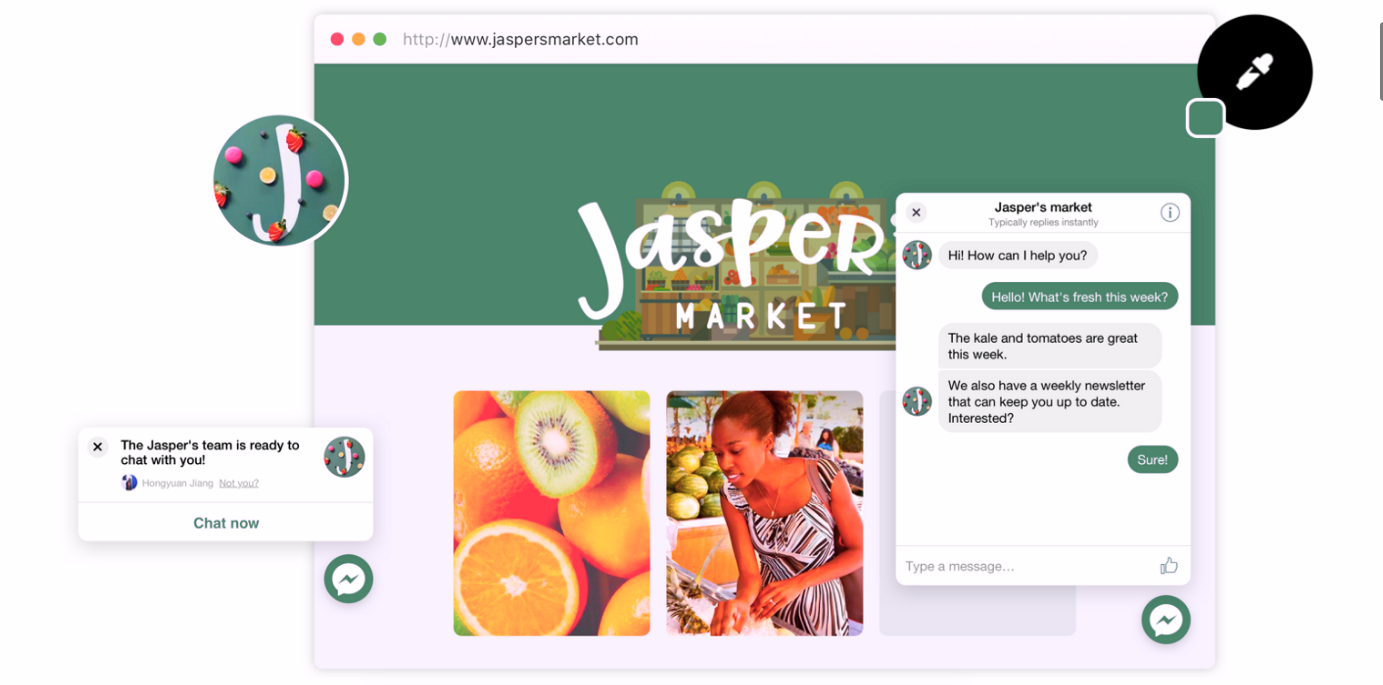 Last week, Facebook announced two exciting new features that allows brands customize their customer chat plugin to match the brand's voice and color scheme: customized greetings and customized theme color. At Snaps, we think Messenger Customer Chat is one of the most innovative new solutions for brands. We wrote about it depth here. As a refresh, Customer Chat is a new Messenger plugin that lets businesses have conversations with customers on their own website.
On the Messenger Blog, they state, "Since we announced it last November, adoption of the plugin has impacted awareness campaigns, sales, and customer support. We've received great feedback from the developer community, who let us know that they needed greater customization capabilities to deliver consistent customer chat plugin and website experiences. We've worked hard to quickly bring these new features to you, and we can't wait to see how you'll use them!"
Here's more on the two new features Messenger announced:
Greeting Text For Every Use Case, In Your Brand Voice: 
Messenger blog reports, "Customized greetings lets you customize the text and call-to-action in the greeting bubble to match your brand voice and drive people into a conversation. This is the first thing people see and impacts whether a person decides to chat with your business. The greeting text is an opportunity to set expectations for what your chat does and to improve the overall experience."
Colors That Match Your Brand
Messenger blog reports, "We know how important it is to match your website's brand or logo with the right color. With customized theme color, you can now select any hex color code to perfectly match your brand's logo or style."
With Customer Chat, brands can use Messenger as a way to truly personalize marketing, going beyond just a new customer acquisition channel or customer support channel. When a person chats with a brand on Messenger, the brand immediately gets relevant information like their name, photo, and location. If the brand builds an intelligent messaging experience from that first Customer Chat (meaning asking questions to better understand users), the brand can re-market to individuals at a future time.
We're excited to start using these new features!