Enterprise Mobile Messaging Platform For Creative Brands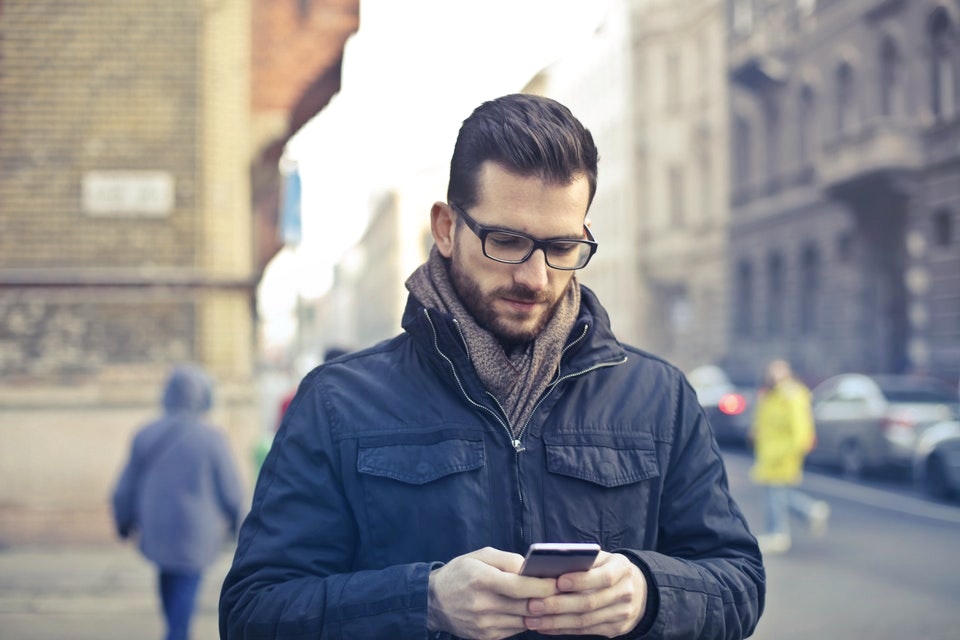 Marketers know how important it is to leverage the latest and greatest technologies if they want to reach as many customers as possible. They also know that automating marketing processes while still tailoring content for each customer is essential. Achieving both of these goals used to be difficult. Automating processes is key to streamlining a campaign and helping your business save time and money. However, in order to market a product or service effectively to each individual customer, you have to conduct massive amounts of research.
That's no longer a problem with a conversational AI platform. At Snaps, we'll build an AI conversation bot designed with marketers in mind.
Your bot can answer questions, alert customers to promotions, and offload many of the tasks your marketing team would otherwise have to handle on their own. Best of all, your conversational AI will offer customers the kind of branded omni channel experience that keeps them coming back.
How an Artificial Intelligence Conversation Improves Marketing Campaigns
The goal of marketing isn't just to let customers know your company or product exists. It's about cultivating a relationship between your brand and your audience. That's why AI conversation can be extremely useful.
Personalized Conversation, 24/7
First of all, conversational marketing boosts overall brand loyalty. Customers want personal experiences with brands. If they call your company up with a question or concern, they want to feel like they're talking to a friendly person on the other end.
That can be hard to achieve when you consider staffing a customer service department is costly. Even if you can afford one, it's unlikely you'll have enough employees to promptly respond to all requests. It's much more likely customers will have to wait on hold when they get in touch. Once a customer service representative is available, you can't guarantee their personality will align with your company's branded identity.
A conversational AI experience changes that. Customers never have to wait on hold, as the chatbot is available at all times of day, and accessible with just a send to Messenger button. You can even program your AI conversation bot with a "personality" that corresponds to your brand. This results in satisfied customers who are more likely to remain loyal.
During each AI conversation, the chatbot learns about the individual customer's needs, preferences, and overall attitude towards your business. This makes it easier to access valuable customer data and use it to target individual customers with relevant marketing content.
Our chatbots can also reach out to customers who've abandoned online shopping carts, offer real-time analytics, and alert individual customers to deals and promotions they may be interested in. By installing a send to Messenger plugin, the conversational AI platform can be reached at any time from directly within the app.

Why Customer Want Chatbots That Offer an Omni Channel Experience
Enhanced Accessibility
When you build a custom AI conversation bot with Snaps, you can launch it on platforms your customers already use, like Slack, Google Assistant, SMS, Facebook Messenger, or even Alexa.
This omni channel experience makes it easier than ever for customers to buy your products, research your business, or contact your customer service department. Add a send to Messenger plugin to your website, for example, and you'll be able to reach users directly via the app. After all, getting someone to click the send to Messenger button is much easier than asking them to download another application entirely or leave an app to go to another website.
Always-On Customer Service
However, some customers might find that it's more convenient to get in touch with your company via another channel, like Alexa. With our chatbots, you give your audience the opportunity to contact you through artificial intelligence conversation tools however (and whenever) they see fit. With a conversational AI platform, the AI experience will always be consistent and positive, no matter where or when a customer reaches out.
Timely Alerts and Messages
You can also reach out to individual customers yourself through multiple channels. Imagine a chatbot learns, from a previous interaction, that a customer is particularly interested in a new item you'll be releasing in the future. Through a platform they already use, like Facebook Messenger, the AI conversation bot can contact them directly, letting them know when that product is available.
These features allow marketing teams to learn more about your audience than ever before, while offloading many tasks to a reliable conversational AI that never stops working. Unlike human employees, your chatbot is available 24/7.
Brands Love Chatbots, Too
These are all reasons major brands like Foot Locker, Gatorade, and Nike have trusted our team at Snaps to create their marketing chatbots. They've used artificial intelligence conversation to make online shopping more convenient, alert customers when new products are available, and much more.
Since every client we work with is different, we coordinate with each one to ensure the finished conversational AI has a personality that matches their branded identity. For Trolli, a a popular candy brand, we built a quirky and fun chatbot to appeal to younger customers. For more adult-oriented brands, we create chatbots that are friendly, helpful, and professional.
Conversational marketing is key to your success. It gives you the chance to forge true connections with your audience. To learn more about how an AI conversation tool can help you achieve these goals, schedule a demo today.