QSRs are Quickly Adopting Chatbots - Don't Get Left Behind!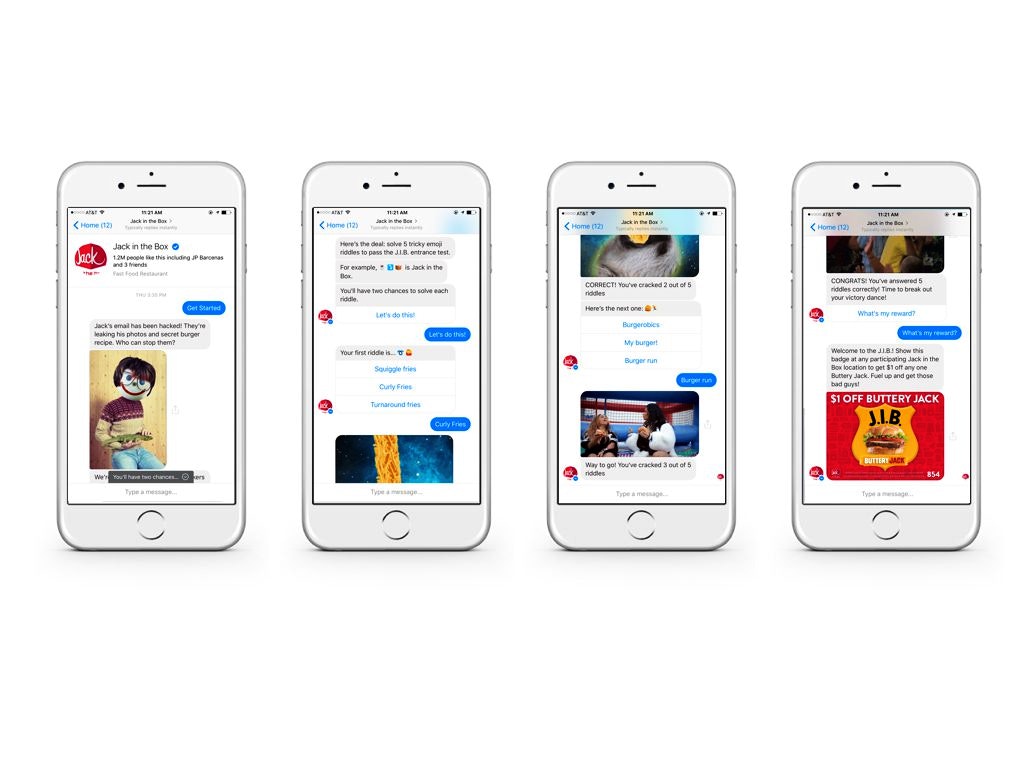 What exactly is a QSR and why are they using chatbots? Well, a QSR is a "quick service restaurant." Examples of such a place include McDonalds, Subway, Starbucks, and so on. Today, we are seeing an increasing number of these types of restaurants enhancing their experiences with the help of a food ordering chatbot. From Facebook Messenger, in-app chatbots, and other platforms for use, chat bots for restaurants are using machine learning to help patrons and employees alike make the fast food experience even more seamless.  
Chatbots for QSRs are a great way for customers to order food easily, but they also offer great opportunities for brand awareness and engagement. Here are four big restaurants using chatbots to better serve their patrons and enhance their overall marketing strategy.
Burger King
Burger King is leading the charge as one of the first big name QSRs to create a restaurant chatbot. They have developed a Facebook Messenger chatbot that allows customers to place orders, select a pick-up location, and pay for their meals all from the one platform.
Their bot greets customers upon them opening the app and asks them if they would like to place an order. Then, it shows a version of Burger King's menu. Users scroll through the carousel menu, choosing what they would like to eat, and then teh food ordering chatbot will ask if they want to make it a meal. When proceeding to checkout, users get to pick the ideal location to get it and pay, meaning you never have to wait for your burgers and fries again.
By developing a specialized Facebook chatbot for restaurants, Burger King is enhancing their consumer experience, while making it easier than ever to place an order. This strategy then not only enhances brand engagement, but also boost sales by making conversions from within the messaging app as seamless as possible.
Jack in the Box
Jack in the Box was certainly thinking outside the box when they launched the "Jack Investigation Bureau" restaurant chatbot experience on Facebook Messenger and Kik with the help of Snaps. Using our trusted platform to create a chatbot for QSR purposes, the company was able to gamify the consumer experience in an entirely unique and engaging way.
The bot takes users through an adventure to help Jack get better security and find his missing recipes. The game uses branded riddles, emojis, and GIFs to lead the user through a journey and help capture Jack's hackers. If the player solves the mystery, they are awarded a $1 off coupon.
By turning this interaction into a mobile game, the customer gets to interact with the brand in an entirely new and unique way, making fast food fun. It was effective in driving sales, too: the restaurant chatbot drove purchase intent up 83% and resulted in 71,000 coupon redemptions.
Taco Bell
Taco Bell offers another example of a chatbot for QSR establishments. Unlike Burger King, which utilized Facebook Messsenger, Taco Bell has leveraged the office app Slack to create TacoBot. It is currently only in its Beta testing phase and you have to join a waitlist, but this Siri-like restaurant chatbot allows you to order food within the popular workplace app.
The bot will ask you what you want to add to your order, but it will also make jokes. For example, the chatbot will add water to your order if it feels you may be hungover and will answer any trivia questions you throw at it.
TacoBot has become a great branding tool for Taco Bell, as its irreverent nature and banter makes the conversational exchange amusing for its users. Their integration of a sense of humor can inspire other chat bots for restaurants as an excellent way to build brand loyalty and make the process of food ordering more enjoyable for the customer.
Domino's
Domino's has always emphasized the use of technology and innovations as the company has evolved. So it comes as no surprise it is joining the ranks of restaurants using chatbots.
Their AI virtual assistant is called Dom and lives in Facebook Messenger. What is great about Dom is that you don't have to create an account or have ordered through Dominos before. Instead, this food delivery chatbot will ask you all the relevant personal information – address, phone number, etc. – as well as if you desire takeout or delivery.
By not even forcing users to open an account, Domino's food ordering chatbot is encouraging users to complete an order in the most efficient manner possible. The company is still able to offer a branded experience to customers through the bot, but can focus even more effectively on fulfilling orders.
Restaurant chatbots are being executed by more and more QSRs, and it is only a matter of time before even the smallest chains join in on the trend. Fast food is now moving even faster with the likes of food ordering and delivery chatbots; make sure you're ahead of the curve.