SXSW 2018 Recap - Bots & BBQ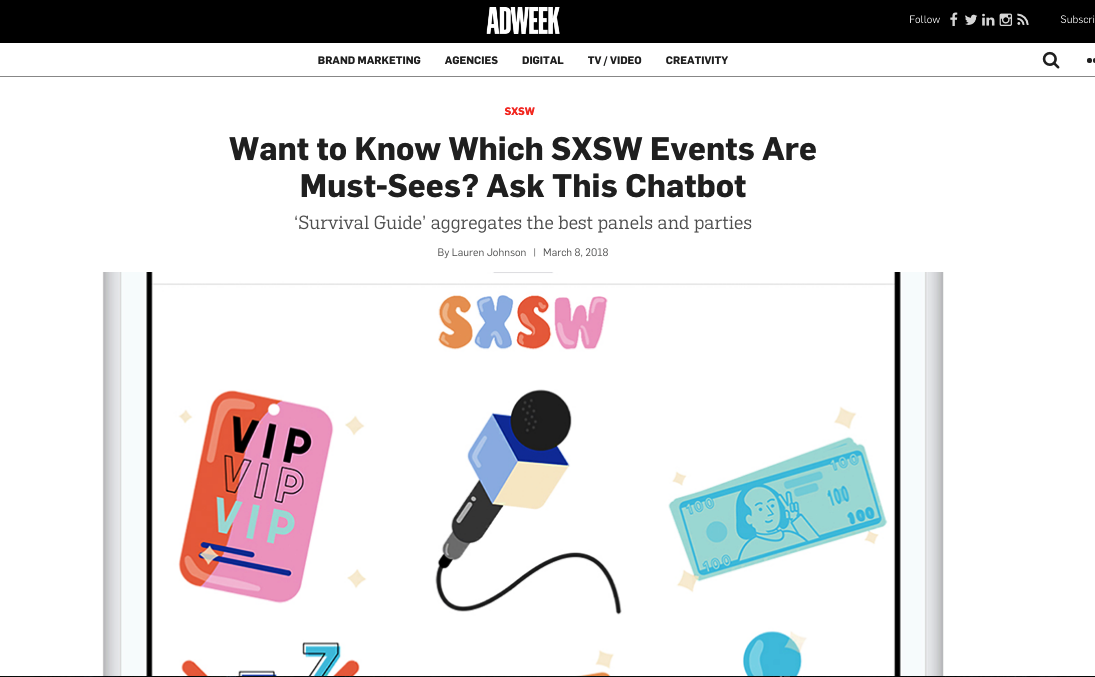 Thank you, Austin for a great 2018 South by Southwest! It was a terrific week with a few main highlights: SXSW Survival Guide Chatbot & Emoji Keyboard: 
As AdWeek said about them, "Want to Know Which SXSW Events Are Must-Sees? Ask This Chatbot 'Survival Guide' aggregates the best panels and parties. Making sense of SXSW—and figuring out which events are actually worth attending—can be a headache for the unprepared and neophyte. That's why mobile messaging company Snaps, which powers mobile messaging and commerce for brands like Nike and Marriott, built a Facebook Messenger chatbot exclusively for the festival."
Snaps & Social Native Present SocialHaus: 
We partnered with our friends at Social Native to throw an invite-only, event bringing together the top minds in digital, social & marketing.  Justine's Secret House is a very hush-hush opulent Victorian house with New Orleans style garden, all hidden away by a magical fenced-in courtyard lined with palm & loquat trees draped delicately with cafe lights. Part Chateau Marmont, part haunted New Orleans Victorian, part Parisian salon, this space is regarded as one of the most exclusive, exotic & memorable party houses in Austin. It was a blast seeing so many SXSW speakers, CMO's and clients attend. View all the picture here.
Facebook Messenger Creative Business Panel: 
Snaps Head of Partnerships, Jonathan Shriftman, was invited by Facebook to speak on a private panel and mentor Messenger's top emerging medium-sized businesses.
Sprinklr Presents Bots, AI & Customer Care: 
Snaps CEO, Christian Brucculeri, was invited by the leading customer care team at Sprinklr to discuss how Snaps is helping brands to connect with today's connected, empowered consumers.