Amazon & Google Battled It Out for AI Voice Assistant Domination at This Year's CES Conference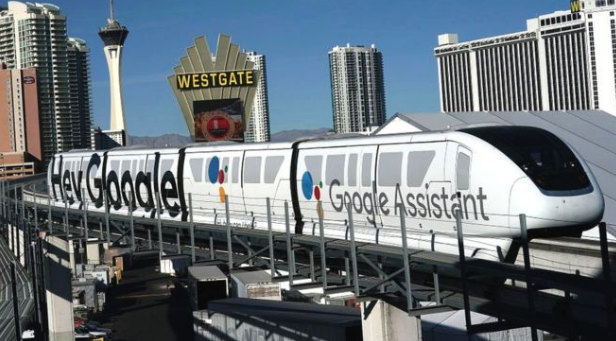 CES 2018 just wrapped up, and just like last year, I witnessed major brands taking the opportunity to show off their upcoming consumer electronics to those in attendance. The biggest takeaway from CES this year was the proliferation of Amazon Alexa and Google Assistant. "By day four of CES we will be reporting when a gadget doesn't have Alexa or Google Assistant," quipped Dieter Bohn, executive editor of tech news site The Verge. These giants were everywhere, from public transportation to experiential onsite exhibitions. Google definitely made an impression on both myself and the rest of the attendees. The tech giant used the conference to make one thing very clear: Google Assistant is poised to compete with Amazon's Alexa for dominance in the AI voice assistant arena.
What's New for Brands
My takeaway around Google Assistant was that Google's main goal involved demonstrating the new devices that Google Assistant is now (or will soon be) compatible with. The product is already available on many more TVs than it has been in the past.
What I saw was that Google's also bringing the product to a wider range of smart displays. This strategy essentially proves that Google intends to give Amazon's Echo Show – the Alexa-compatible smart display – a run for its money.
For those brands looking to build a Google skill or get into the realm of voice skill development, it's also worth noting that Google plans to add the Assistant to more cars in the near future, too.
From what I witnessed at CES, this rapid expansion doesn't just indicate the company's desire to compete with Amazon Alexa. It indicates that AI voice assistant technology is going to be much more ubiquitous in the near future.
As of CES, Google Assistant now supports over 1500 smart home devices from over 200 different brands. In other words, brands should start contacting a voice skill agency that has proven expertise in both building a Google skill and Amazon Alexa development. In doing so, they can start planning how they can make use of these new innovations and proliferation of voice tech.
How Brands Can Benefit From AI Voice Assistant Development
AI voice assistants are becoming the next go-to platform for businesses. For example:
AirBnB enlisted the help of a Google Home developer to build a skill for Google Assistant. This action, called "Concierge Action", allowing hosts to leave tips for guests to access via voice command. Individuals can also leave their own suggestions for future guests of those properties.
TimeOut, the popular city guide, is another brand that looked to voice skill agencies to help them create more engaging audience interactions and experiences. By collaborating with a Google Assistant Developer, TimeOut has created a feature for the AI voice assistant that allows users to ask questions about things to do within a particular city. The feature also alerts users to ecommerce sales in order to boost earnings.
At Snaps, we just powered a new Google Action with Jameson. Anyone with a  Google Home or the Google Assistant app can simply say, "OK, Google, talk to The Jameson Bar." We worked with Jameson to create Jameson Pub, a Google Home Skill that offers Irish toasts, whiskey facts and signature Jameson cocktail recipes – for every occasion. For example, someone could just ask Jameson Pub for a toast to friendship, and he'll suggest, "Here's to you and here's to me. Friends may we always be. But if by chance we disagree, screw you and here's to me." The Pub also includes step-by- step cocktail recipes.
What the Future Holds for Google Assistant vs. Alexa Skills Development
When it comes to predicting the future of this technology, my experience at CES didn't make it clear whether Google will overtake Amazon in the AI voice assistant category, or whether Amazon will maintain its dominant status. What did become obvious though is that brands hoping to follow the example of AirBnB, TimeOut, and Jameson shouldn't restrict themselves to one or the other when seeking a voice skill agency as a partner in developing applications and features for voice assistants.
Although the Alexa Skills Kit makes Alexa skills development a somewhat easier task, in order to create the most appealing features it's important to work work with an Amazon Alexa agency that can help develop more sophisticated products.
The same goes for brands planning to build a Google skill. Professional Google Home developers understand the full capabilities of AI voice assistants. Thus, they understand how to help your brand use them as effectively as possible.
Were you at CES? What were your thoughts?